How to Keep Your Floors Warm and Cozy This Winter
We've all been there. You roll out of bed in the morning only to set your feet down onto a shockingly ice-cold floor. Hardwood flooring is gorgeous to look at, but it can feel absolutely freezing on a winter's morning. It's just a fact—many flooring solutions can't hold onto heat as well as we'd like.
But don't worry, the flooring experts at Pucher's Decorating Centers have some tips on how to warm your floor this winter and some helpful details on which flooring options retain heat the best.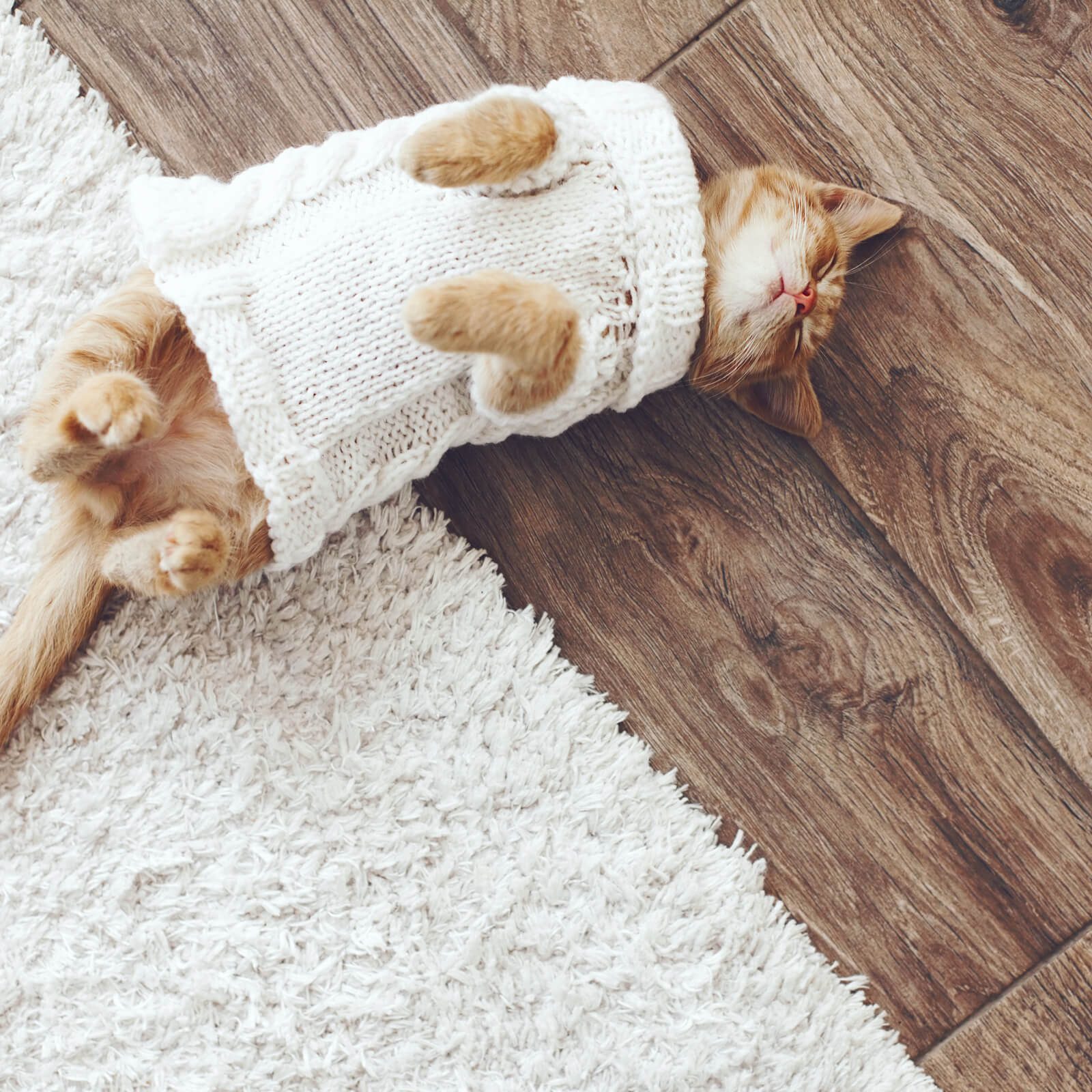 Different Flooring Options, Different Temperatures
Carpet is the obvious choice for a warm floor covering. It's soft and comforting, making it an excellent option for bedrooms, playrooms, family rooms, and more. Carpeting with longer, plusher fibers provides more warmth than loop-style carpeting like berber, with shorter loops rather than strands.
Laminate flooring is made up of thin layers and tends not to hold onto heat very well. However, pairing laminate with a well-padded underlayment will help this type of flooring retain some warmth. Typically, a 3-5mm padded underlayment is the best choice for laminate. If the underlayment is thicker than 5mm, it could interfere with laminate's locking system.
Luxury Vinyl, like laminate, will not stay very warm on its own when the temperatures start to dip. And like laminate, a padded underlayment will up this flooring's heat retention in winter. Plus, different types of vinyl flooring can maintain different levels of warmth. Luxury vinyl planks, for instance, can feel a bit warmer than sheet vinyl.
Hardwood flooring is a classic and beautiful flooring option, but both solid and engineered wood can feel chilly in the winter. Insulating weather strips on doors and windows can help keep the cold air outside, which in turn will help keep the temperature of your flooring from dropping too much. As with other floor coverings, a good underlayment (usually cork or foam) will help retain some warmth.
Gorgeous tile and stone are the flooring options that can feel the coldest on a winter day. But good news, they'll also warm up the fastest when integrated with a radiant heating system. Because of this, you'll often find heated tiles in bathrooms.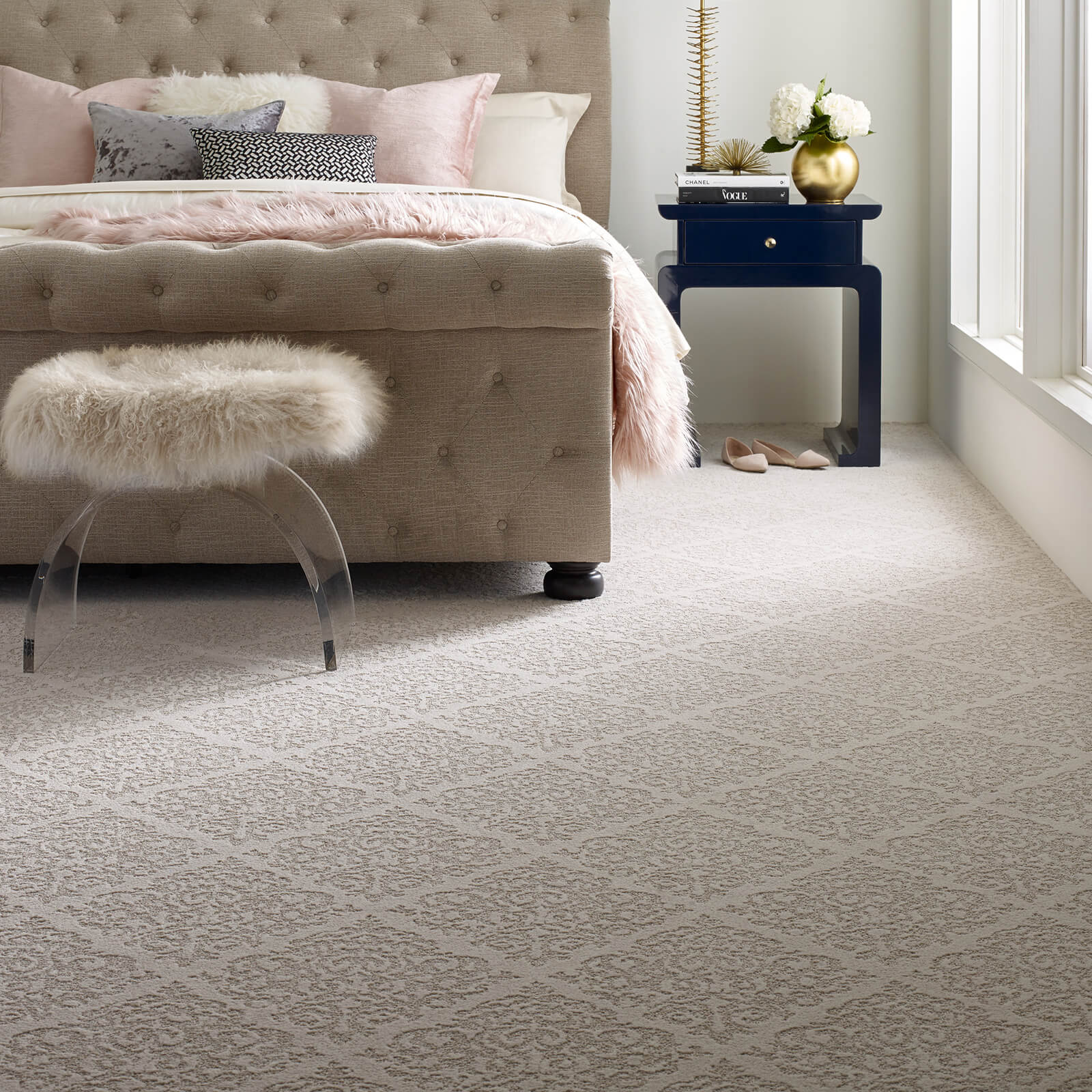 What is Radiant Heating?
Radiant heating is an under-floor heating system that's installed between the underlayment and surface flooring. It literally makes your floor a heater, and it can be either an electric or a hot water system.
Stone and ceramic tiles radiate and transfer the heat the best, but vinyl, as well as solid and engineered hardwood flooring, are well suited to combining with underfloor heating. While carpet will also work with underfloor heating, it is not as effective as other choices. Another thing to keep in mind with carpeting and under-floor heating? The heating system will transfer less heat with a thicker carpet pile on top. But this system should be installed when your floors are put in, so it's not exactly a quick fix.
Add Some Area Rugs for Warmth & Color
One of the simplest ways to warm your floor in the winter is to add some
to your space! This time-tested solution can add coziness and extra cushion, help protect your floors, and even make your room look more stylish. Best of all, an area rug by the side of your bed can make setting your feet down on the floor in the morning much more comfortable.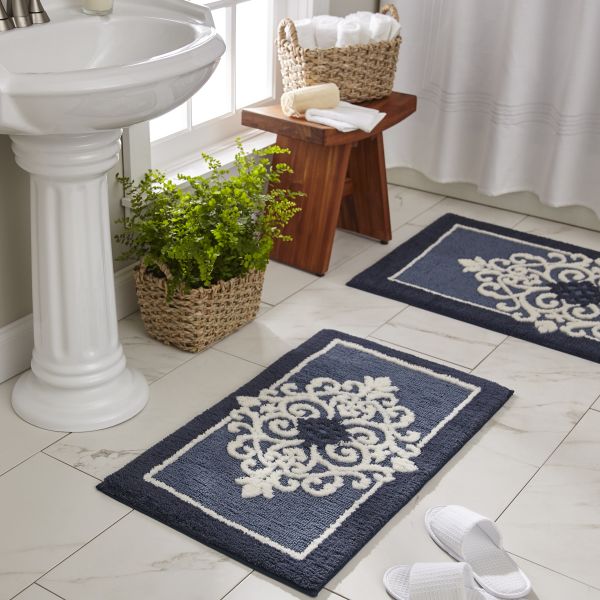 Have questions about keeping your floors warm and toasty in the coming months? The professionals at Pucher's Decorating Centers can help! Visit us at Broadview Heights, OH for other great tips on winter flooring issues.